Mini Black Sunday 3
Special Event: Miracle Mile 30th Anniversary screening
June 8th 2019, Rex Cinema, Wilmslow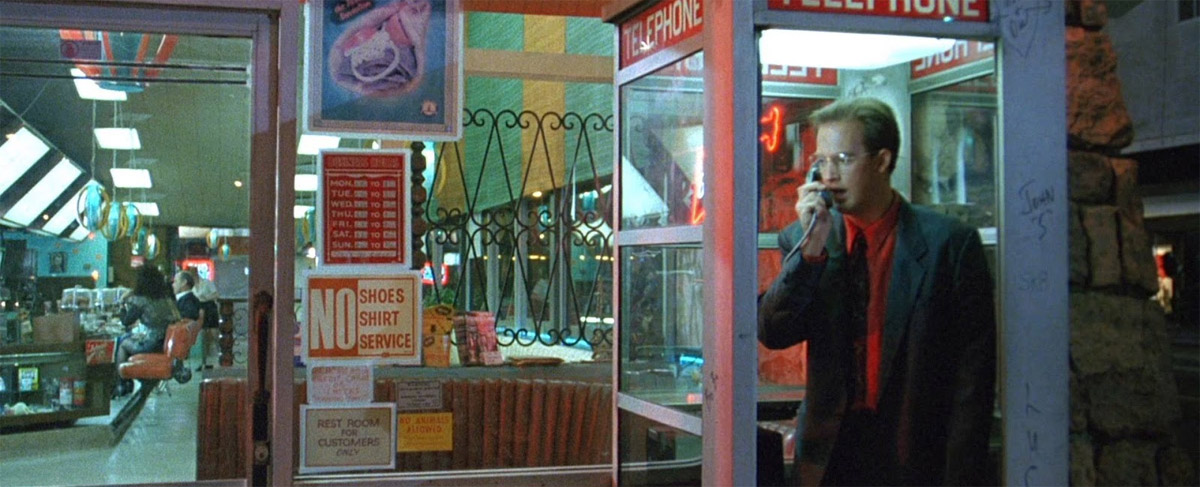 Well, completely out of the blue I get an email from the original Black Sunday organiser Dave Bryan to let me know that he is running one last event, a screening of the classic Miracle Mile with a Q&A by director Steve De Jarnatt, which was originally shown at Black Sunday 3 back in June 1990.
It's showing on Saturday June 8th 2019 at 22:30 at the Rex Cinema in Wilmslow. Think there might also be a meetup at a local pub beforehand too. Sadly I don't think I will be able to attend as it's just that bit too far away and money is a bit tight, but that doesn't mean that anyone else a bit closer to the Manchester area can pop along to see this hidden gem of late 80s cinema on the big screen with an audience. And if you don't know anything about it, all the better; Go in knowing nothing (or as little as posible) and you'll be rewarded even more!
Details can be found from The Rex Cinema or EventBrite or even the Black Sunday facebook page (I don't do Facebook which probably explains why I didn't know about this earlier)
Mayfair Cinema, Whitefield
Saturday 12 December 1992
Films Shown
Braindead
Cool World
Reservoir Dogs
Candyman
Arthur's Review of Mini Black Sunday 3
It was only a few short months until the next mini fest and the line up had a couple of eagerly awaited films that Arthur did not want to miss. Once again attending with regular festival companion Mr E. Arthur headed to the Mayfair cinema for some pre-Christmas horror action.
The first film up was Braindead, the highly anticipated new Zombie film from Peter Jackson that at the time was considered to be the most blood soaked, gore filled film of its day. When introducing the film, organiser Dave tried some light hearted comedy by announcing that the version being screened was the one that had been rated by the BBFC. Just before in excess of 200 angry fans tried to tear him limb from limb, he managed to add that the film was in fact totally uncut and the BBFC had been able to see the funny side and had not censored it at all (this was a very unusual decison at the time and marked the beginning of a new BBFC that weren't so scissor happy when it came to editing films). The film was, of course, great and went down an absolute storm.
Reservoir dogs also went down well, even though it was a totally different kind of film. Candyman was more of a straight forward horror film and more the sort of thing that was expected at a Black Sunday film event. It too was a good film. This left Cool World which was the worst film of the day. It was a strange, more adult version of Roger Rabbit mixing live action and cartoons. Whilst Ok to watch it wasn't really Black Sunday material.
Although Arthur didn't know it at the time, that was the last Black Sunday event he'd ever attend. In fact, as far as Arthur is aware, that was the last Black Sunday event full stop. No more were ever held.
A quick search of the internet has not revealed what festival organiser Dave Bryan is up to these days, but Arthur would still like to thank him for his efforts in putting on some really great festivals. There were some great films, some OK films and some crap films. But all were hugely enjoyable in a cinema packed with very tired but like minded fans.