For Mr Claypole. He will be missed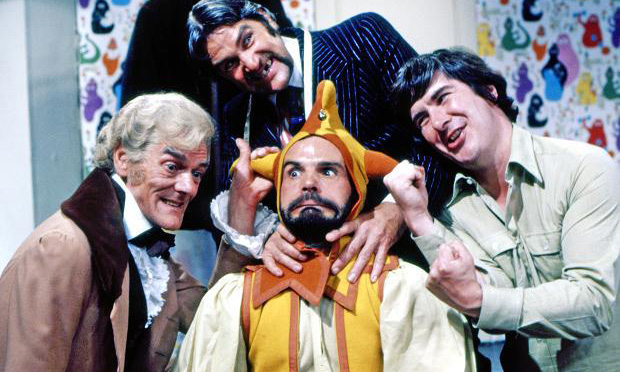 We are gathered here today to remember Michael Staniforth, better known as Mr Timothy Claypole, who tragically died in 1987. Michael was born quite a long time ago and during his life achieved many great things, but he will always be remembered for playing the loveable, mischeivous sprite Timothy Claypole from TV's Rentaghost. Some may say it is iroinc that we mourn a man who, for 9 years, played someone who was already dead. But we must remember that, unlike Michael himself, his legacy will never die and that we have 9 years of dazzling entertainment to enjoy during endless re-runs on UK Gold and other lesser known satellite channels.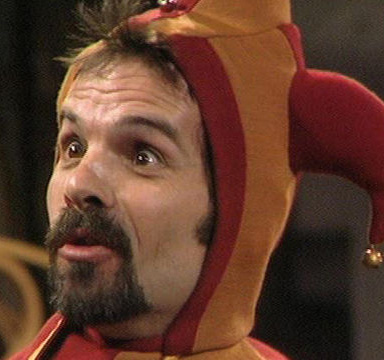 The life of Michael, the death of Mr Claypole
After Rentaghost was disgracefully cancelled in 1984, Mr Claypole disappeared from our lives. And just as there was an empty space in our hearts, so there was just such a void in Michael's life. Whether it was this void that eventually ended his life just 3 years later we can only speculate. Rumours persist to this very day that during the mid 80's, around the seedy booze halls of Soho, you could often catch sight of a broken, drunken man in a jesters outfit, desperate to remember better days.
And thus, in 1987, at the age of just 1987 minus someday quite a long time ago, Michael passed away and Mr Claypole died for the second time.
---
Mr Claypole Lives!
Whilst Mr Claypole will never walk this earth again, his spirit lives on (Arthur has heard rumours that his ghost occasionally visits this very page). He will never be forgotten and those of us who have been enlightened must never let him truly die! It is our duty to spread the joyous word and whilst we shall mourn, we must also celebrate his life! For 16 years Mr Claypole's death has gone unnoticed but now his time has come! So for the next 16 years we shall mourn his passing and Arthur is here to help. Come now and see how you can help to bring light to the life of others....
Mr Claypole's Rememberance Page